Nestled in the northwest region of the Santa Monica Mountains is Calabasas, one of the most sought after Los Angeles communities for both families and celebrities. The city boasts gorgeous gated communities filled with beautiful homes and sprawling yards, all secured with 24-hour guards and security. Many celebrities hang their hats here, mainly due to the exclusive and reclusive nature of the area.
NDA Real Estate has insider knowledge of Calabasas Real Estate opportunities. If you are interested in Calabasas Real Estate, complete this form, and NDA Real Estate will begin searching for off-market and coming soon Calabasas listings.
Calabasas is a quiet city that includes everything you could need including delicious restaurants, niche shopping, and Saturday farmer's markets. The Calabasas Country Club further adds luxury to the city by offering its members with access to an 18-hole golf course, a 21-acre lake, a state-of-the-art gym, and fine dining.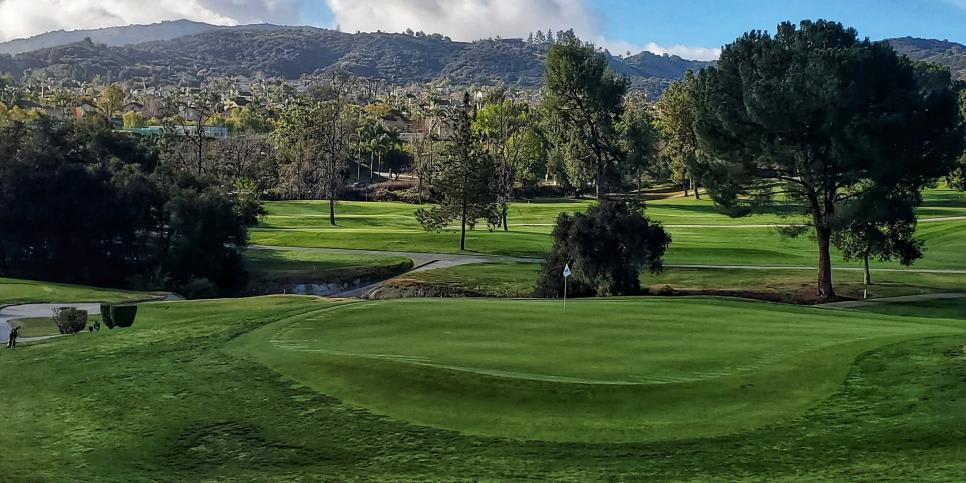 Calabasas also belongs to the highly rated, Las Virgenes Unified School District (LVUSD), which is rated among the top 20% of public schools in California. LVUSD encompasses 15 schools and serves approximately 11,500 students from Agoura Hills, Calabasas, Hidden Hills and the Los Angeles County portion of Westlake Village. LVUSD offers award-winning music, athletics and a multitude of distinctive programs.
Despite being known as a celebrity oasis, Calabasas is a relatively quiet suburb where couples and families move to settle down. Many of the homes are perched within gated communities with 24-hour security. These gated communities provide residents with ultimate safety and privacy. There are 18 gated Calabasas communities, with many of them including amenities like private tennis courts, pools, parks, gyms, and recreational clubhouses.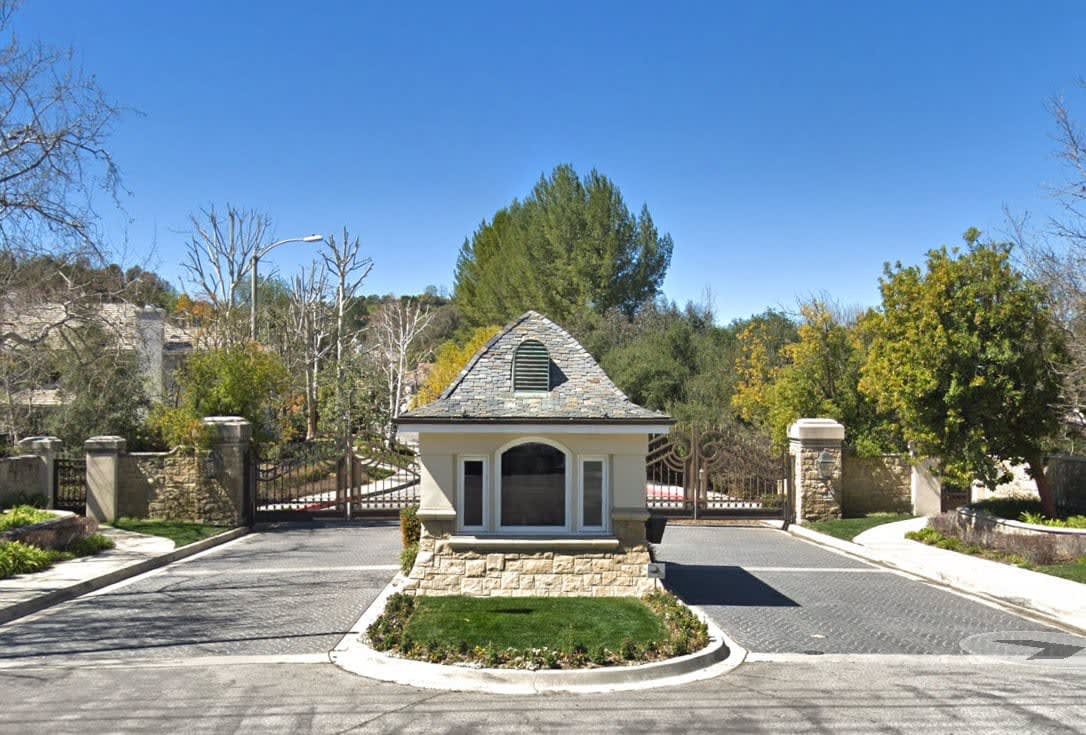 Calabasas harbors many hidden gems. One of them being the Calabasas Lake and its private park. Although the Calabasas Lake is privately owned by the Calabasas Park Homeowners' Association, the lake can be fully enjoyed by those who own homes alongside it. For those who desire privacy while also waking up to a sparkling lake every morning, purchasing a home on the Calabasas Lake is a wonderful option. The Calabasas Lake has a 1.7 mile route with a paved walkway, perfect for daily walks and runs. It is also home to various wildlife including geese, herons, ducks, turtles, and fish. Many Calabasas Lake homeowners also own boats and kayaks, which they are able to use and enjoy at their leisure. Attached to the Calabasas Lake is a private park with tons of greenery. During the summer, evening concerts are often held at the park and can be enjoyed by residents from the water or the grass. Only members of the lake's HOA are able to enjoy these perks, but this exclusivity is what keeps this hidden gem special.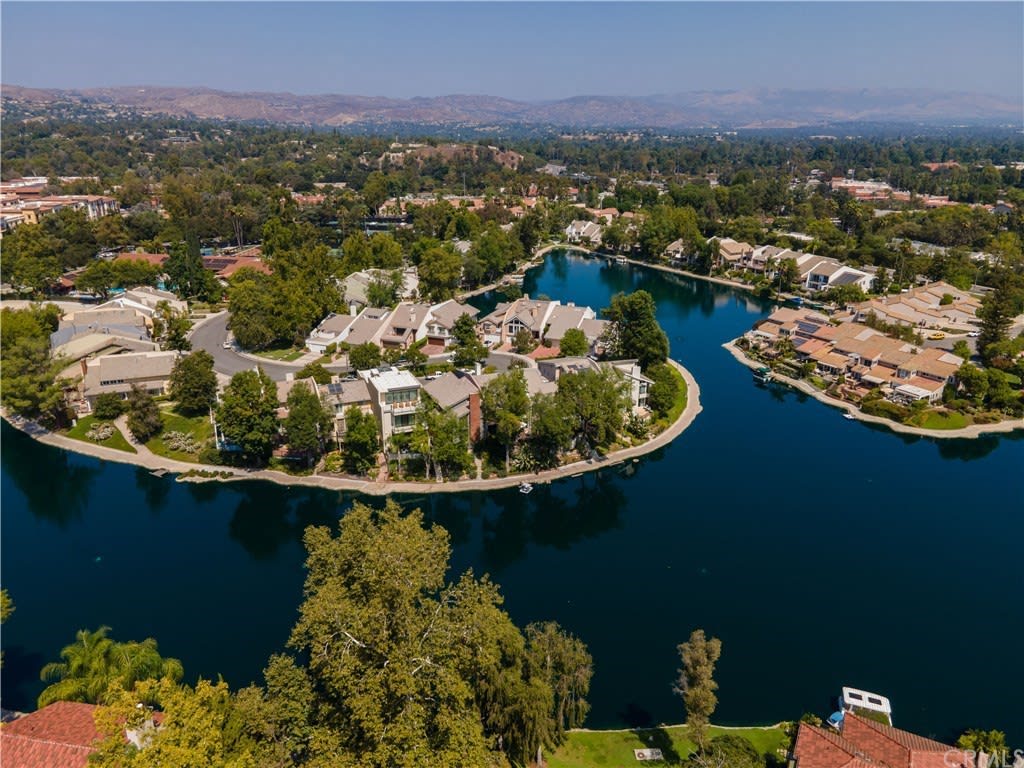 In addition to its well-respected communities, Calabasas is also home to The Commons, a popular outdoor shopping center where people go for one-stop shopping. "The Commons offers a mix of stylish boutiques, popular global brands and the latest trends in fashion, beauty, home goods and more," as stated on their website. The Commons features many delicious restaurants and eateries, including the newly opened Crossroads Kitchen, King's Fish house, Marmalade Cafe, Porta Via, Sugarfish by Sushi Nozawa, Toscanova, Jeni's Splendid Ice Creams, and several others. Alongside these delicious restaurants are many clothing boutiques, shops and services including Barnes & Noble, Dry Bar, ElyseWalker, Lululemon, Paper Source, Ralphs, Sephora and Williams Sonoma Home, just to name a few. A full list of the shopping and dining amenities can be found at The Commons Website.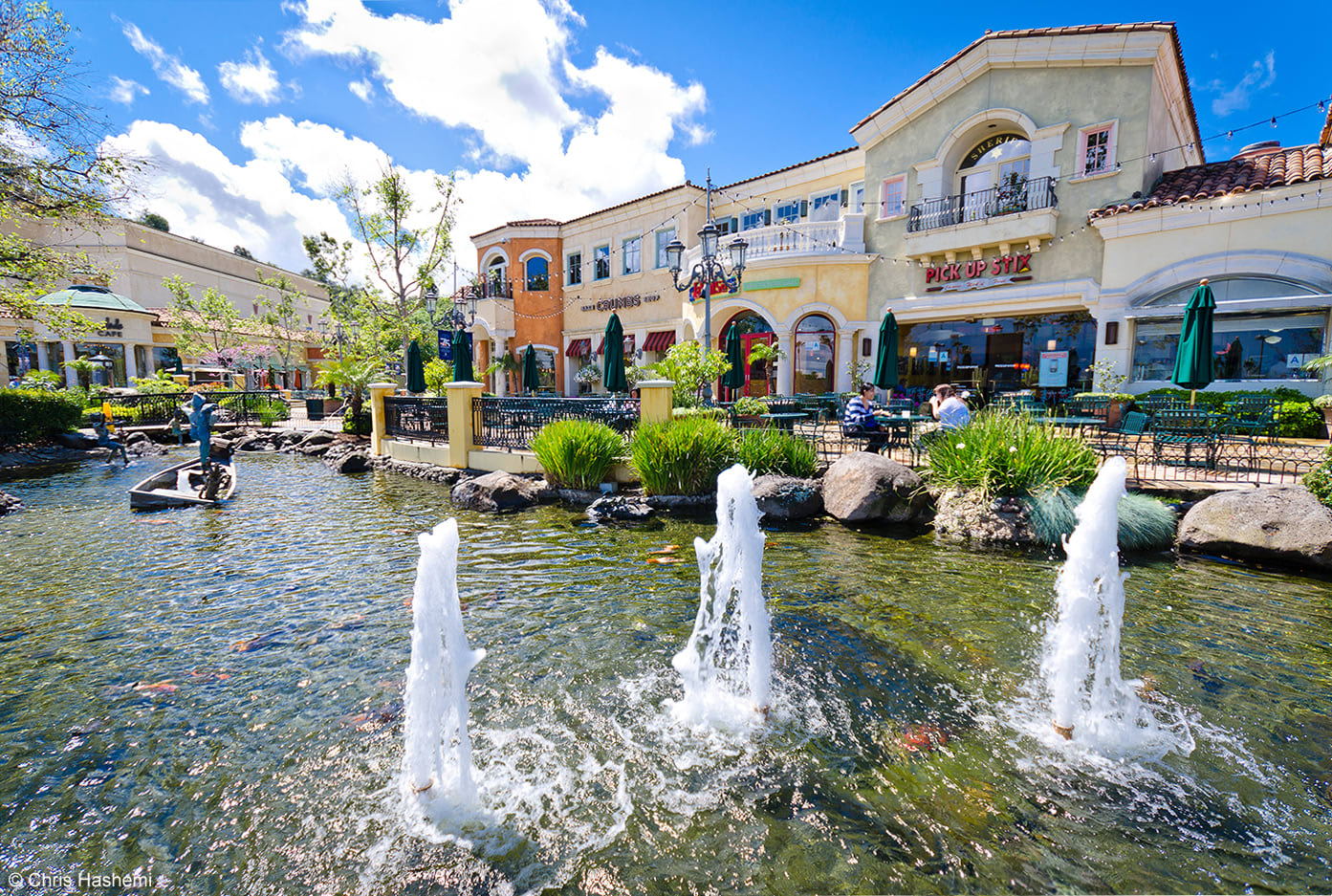 Living in Calabasas is like being a part of a private oasis, while also being a stone's throw away from everyday necessities like grocery stores, top-rated schools, and eclectic shopping. While Calabasas has recently become more popularized by television shows and celebrities, it still remains a quiet suburb, perfect for raising a family or for anyone seeking ultimate privacy.
Calabasas Communities
Calabasas offers various types of gorgeous communities and properties ranging from condominiums starting at $600,000 to mega mansions priced up to $40 million. Whether you are seeking a gated community, a house on the Calabasas lake, a stunning condo, or a property in the mountains, Calabasas has something for everyone.
Calabasas Hills ($1.3M - $2.2M)
Calabasas Hills is a gated community across from Calabasas Park Estates. It features luxury homes, a community swimming pool and an expansive park with a playground. This community's back gate entrance leads to the Bay Laurel Elementary School, making it a convenient community for residents with young children.
Calabasas Park Estates ($1.5 - $8M)
Calabasas Park Estates is a highly-desired gated Calabasas community due to its luxurious homes and plenty of mountain views. Along with 24/7 security, this community includes tennis courts and several outdoor common areas.
Hidden Hills ($2.2 - $30M)
Hidden Hills is a city adjacent to Calabasas and is home to an exclusive gated community where many celebrities and well-known figures reside. Hidden Hills embraces a rural, country way of life with properties sitting on large pastoral lots. This is a favorable community for equestrian riders and farm animal owners.
Monte Nido ($1.1- $6M)
Located within Malibu Canyon, Monte Nido is a charming Calabasas community nestled within its own valley. Although this community is not gated, these homes are surrounded by nature and beautiful mountain ranges, which offers its own kind of privacy.
The Oaks ($2.5 - $24M)
The Oaks is a highly-desirable gated Calabasas community due to its luxury homes and many amenities. This community features a recreational clubhouse, swimming pools, state-of-the-art gym, several parks, basketball and tennis courts, and 24/7 security.
The Estates at the Oaks Calabasas ($5 - $38M)
The Estates at the Oaks is a gated community within The Oaks, also known as "The gate behind the gate." Several celebrities live here due to its ultimate privacy and security. These homes are some of the most expansive and expensive homes in Southern California.
Vista Pointe ($1.6 - $4.6M)
Vista Pointe is a Calabasas gated community located near the Calabasas Country Club golf course. Many of these properties have gorgeous views overlooking the golf course and nearby mountains.
Westridge ($1.2 - $3.2M)
Westridge is a gated Calabasas community off of Parkway Calabasas, making it just a few minutes away from The Commons. This location is ideal for those who want to be close to everyday necessities while also maintaining that 24/7 gated security.