Mid-Century Modern homes are extremely popular within Southern California. In fact, Palm Springs is home to the largest collection of Mid-Century Modern architecture in the United States. Built between 1945 and the early 1970s, these homes became popular during the post-World War II period. They combine minimalism with touches of glamour and have remained one of the most sought-after architectural time capsules to this day.
Key Factors of Mid-Century Modern Homes:
Minimalism and Open Floor Plan
Mid-Century Modern homes are designed to be clean-cut and minimalistic. The architecture is simple and straightforward, opting out of ornate designs and elaborate elements. These homes often have open floor plans with plenty of natural light pouring in.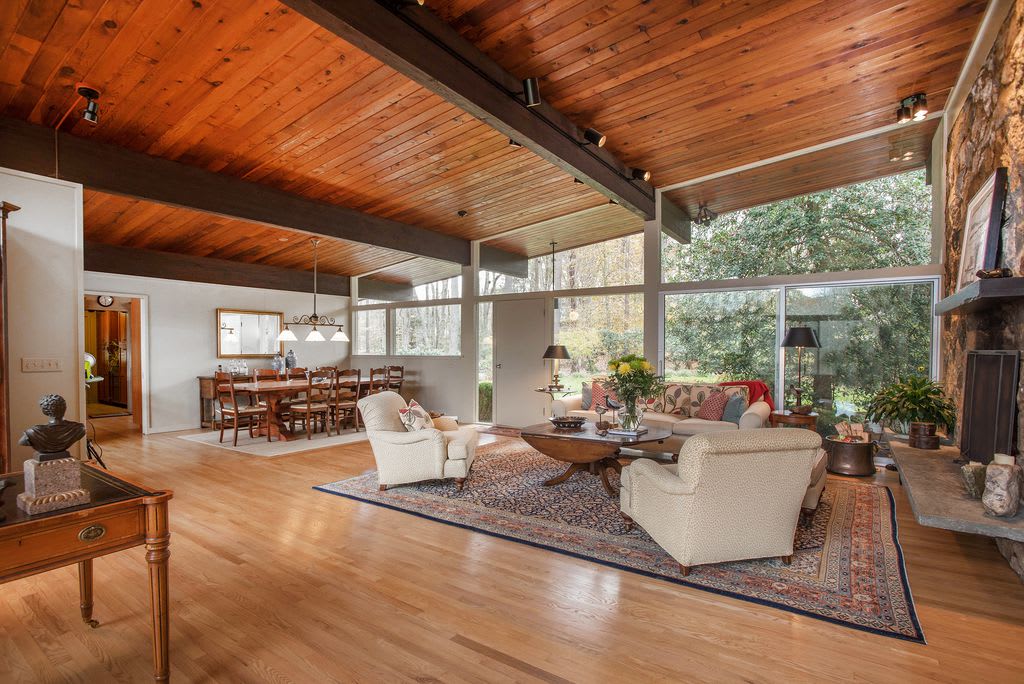 Natural Materials and Exposed Wood
Mid-Century Modern homes are constructed with a variety natural materials like wood, stone and brick. The interior of these homes often have exposed wooden walls, ceilings, and floors. This gives the houses a very organic feel and contribute to the minimalism approach. Terrazzo flooring is also very common among these homes and is considered one of the most luxurious types of floorings. Terrazzo has a very natural look and consists of various stones like granite, marble, and quartz.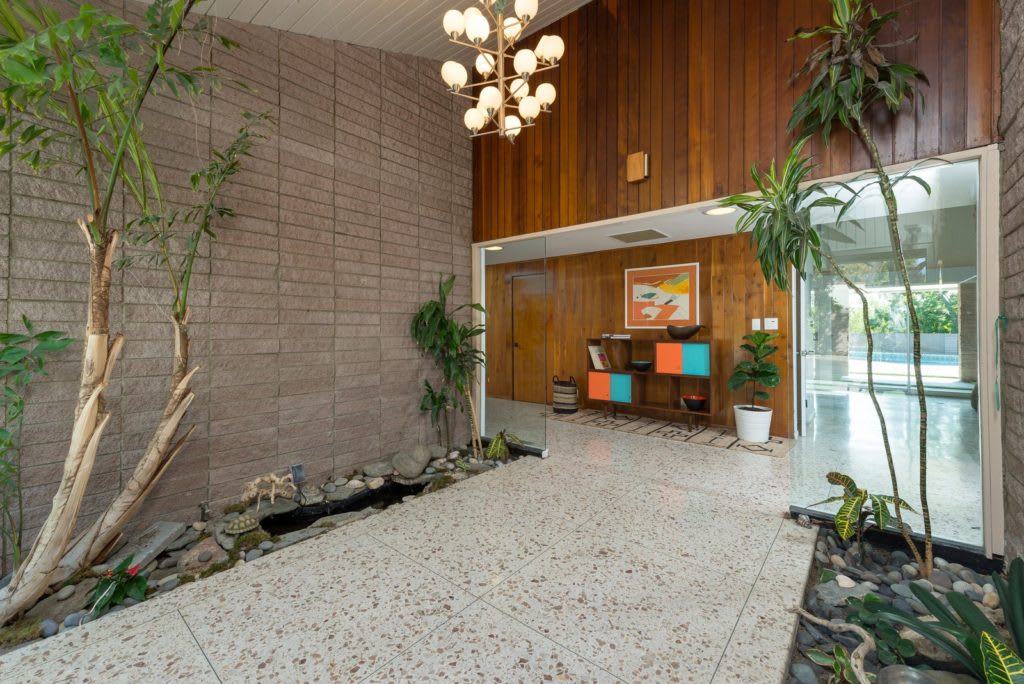 Sharp Angles and Lines
Mid-Century Modern homes are designed with clean-cut lines and angles, from the roofs to the window frames. The roofs are a focal point of the exterior design and are typically low-hanging. Mid-Century Modern roof styles vary among pitched, sloped or flat. These three styles all contribute to the sharp, angular architectural design. The curb appeal of these homes is unmatched!
Large Windows and Glass Doors
Mid-Century Modern homes are known for having large, floor length windows and glass sliding doors. Not only do these features add to the clean-cut approach, but they also allow natural light to flood the interior. Large glass windows and doors allow for easy indoor-outdoor living. These homes are great for entertaining!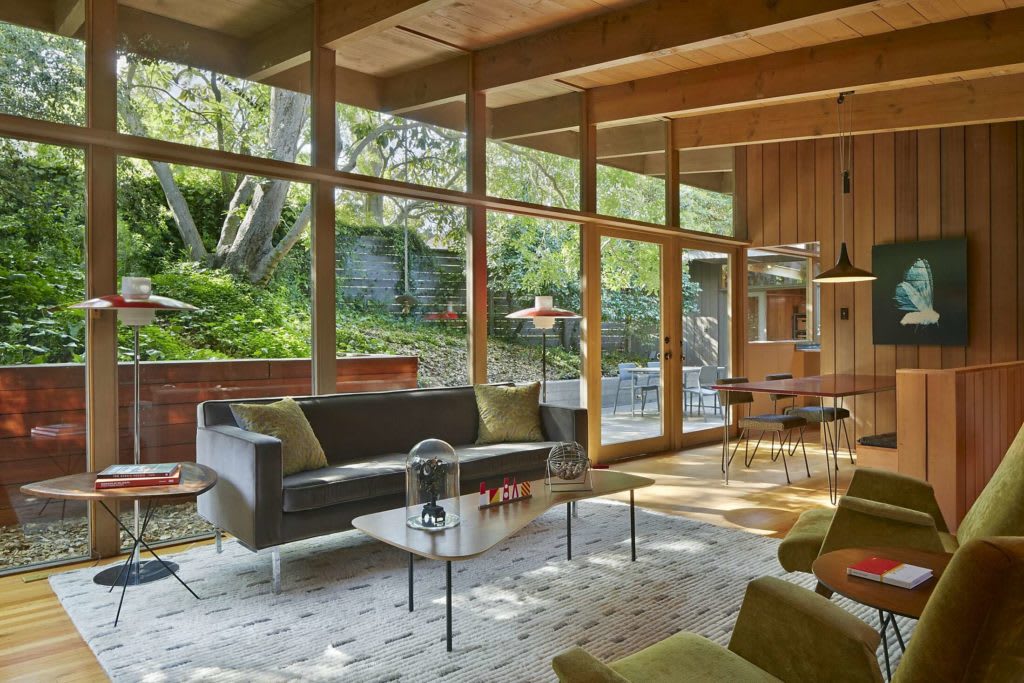 Colorful Decor
Colorful furniture and wallpaper are very common within Mid-Century Modern homes. From magenta powder rooms to blue velvet sofas, accent colors compliment the minimalistic architecture, while also giving a colorful spin that is unique to the home and its designer. Sometimes well-preserved homes still have original wallpaper intact, which instantly transports homeowners back in time.