When designing your kitchen, many aspects come into play, as this is where you and your family will likely be spending most of your time together. Kitchens offer a safe space to gather and create memories with loved ones. From cooking your grandma's famous chocolate chip cookies to meal prepping for the long week ahead — a beautifully designed kitchen is a key ingredient to a happy home. While there are endless kitchen designs, a white kitchen is a timeless masterpiece. 
White stone countertops coupled with white cabinets make for the perfect kitchen aesthetic — fresh and airy, clean and crisp. Kitchens endure a lot over the years, so keeping it clean and tidy is no easy feat. Believe it or not, having a white kitchen actually helps with this! White kitchens keep the space feeling bright and clean, even during a hectic meal preparation. White is also easier to clean than other colors, as food and dirt are more detectable when wiping down the counters. 
White kitchens provide the opportunity to create a space that is both modern and traditional — a true classic. With that being said, classic does not equal boring! You will still have fun designing your kitchen, as there are countless ways to create a white kitchen that is unique to you and your style. Maybe you want a more country-inspired kitchen with brass accents and natural wooden shelves. Maybe you want a more contemporary feel with sleek, shiny counters and stainless steel appliances. Maybe you want to include pops of color to add a youthful appeal. The possibilities are truly endless, all while maintaining that timeless feel. However you choose to style your kitchen, you can never go wrong with this classic aesthetic.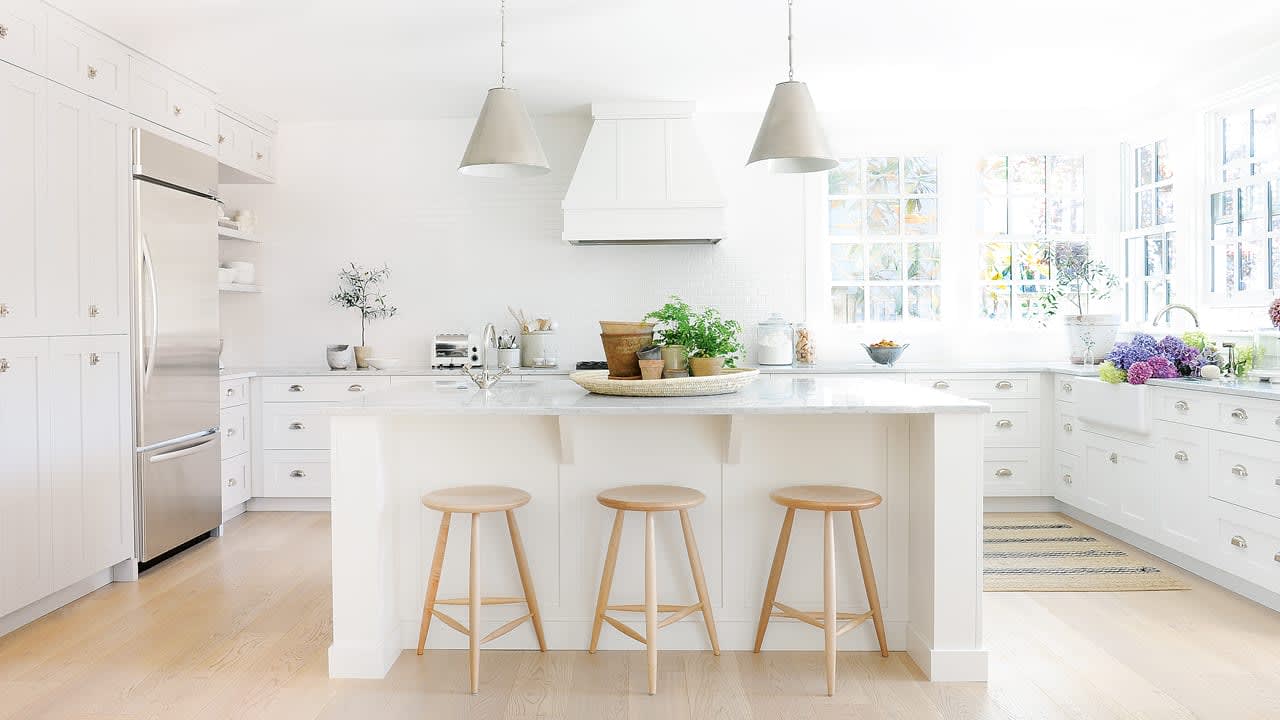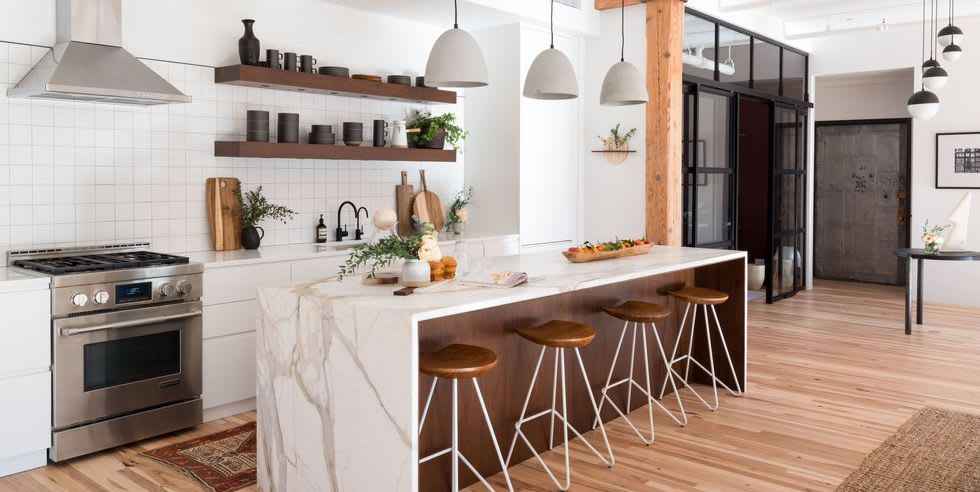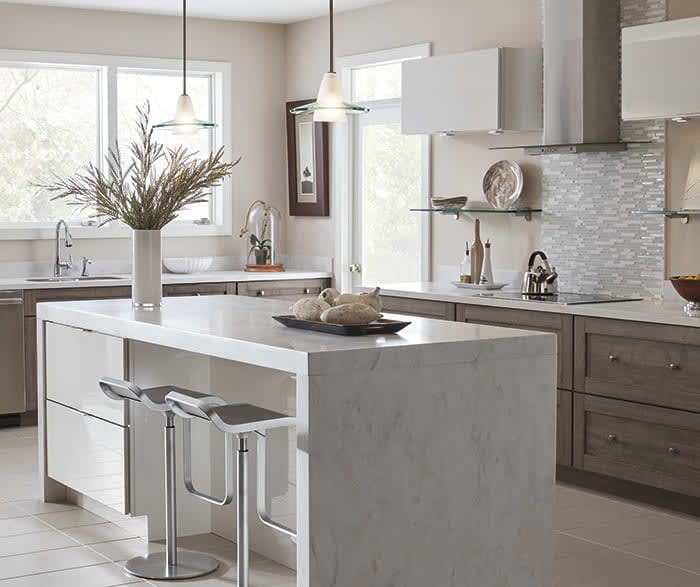 Photograph by Kim Jeffery
Photograph by Claire Esparros
Photograph by Diamond at Lowes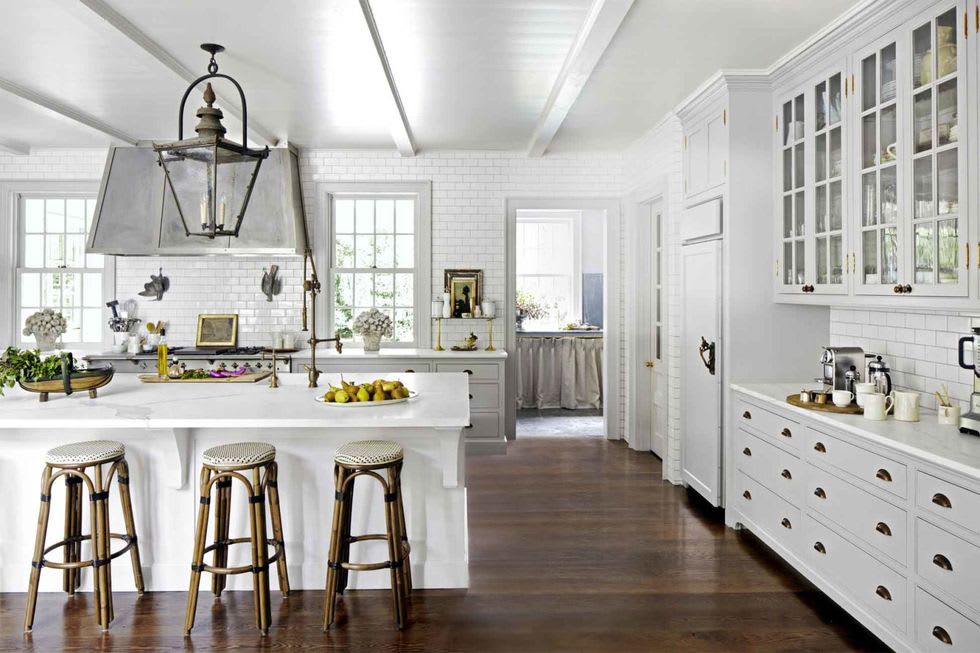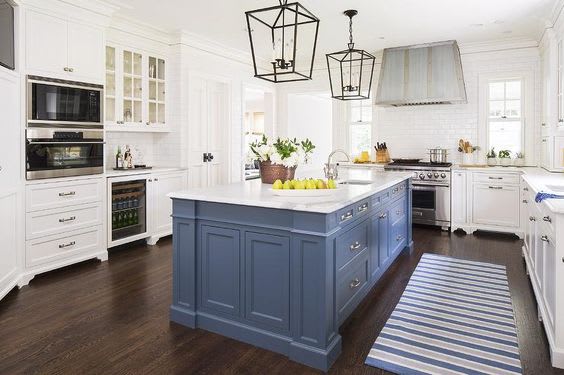 Photograph by Simon Watson
Photograph by Martha O'Hara Interiors
Photograph by Nikolas Koenig